DVA Line Array System
In 2013 we augmented our hire stock massively with the dB Technologies DVA line array sound system, comprising of DVA T12 line array modules and S30N subwoofers.
This fully active system is ready to handle events for up to 20,000 spectators utilising it's 150,000 RMS watts of power.
This is a true sound system for the future - every speaker has built in 56-bit DSP processors to control parameters such as crossover, EQ, compression, time and phase alignment, with separate low-footprint powerful digital amplifiers for each driver. There's no longer a need to patch in huge outboard racks of amps and speaker management systems, eliminating fault finding time. All you have to do is link each speaker with a standard XLR, power lead and, for full control, Ethernet cables that connect to a computer via a USB DVA Network interface. All this along with the fact the units are hugely powerful but also very compact, lightweight and portable, make it a perfect system for touring and dry hire.
Using the manufacturer's bespoke line array system design software, DVA Composer, the system can easily be set up to provide perfect sound coverage across the entire listening space in any type of venue. With 8 DSP presets depending on array configuration for simple setup and even a customisable preset, you can store your own settings inside the unit and automatically recall them next time it's switched on.
All DVA range speakers have built in active multiband, RMS and thermal limiters, making it virtually impossible to damage the drivers and amplifiers. Each subwoofer and speaker module has dual power supplies, meaning no audio downtime, so you can rest assured these will deliver in level and reliability even when pushed to their hardest.
All this ground-breaking technology and astonishing ease of use make them suitable for dry hire with minimal knowledge or training. We also have fully trained and professional sound engineers available to transport, set up and operate any sized system worldwide. Training in this system can also be provided for you and your staff if needed.
T12 Mid/High Module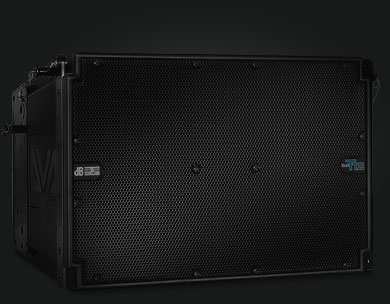 Long-throw system

Fully powered three-way unit freely scalable to a setup of any size

Lossless signal path with no need for speaker cables

Sequentially configurable array segments

High-end digital controller (DSP) on board

Network-ready with an integrated DVA Network port

Hardware compatible with DVA T8 systems

None of the impedance and amp channel availability concerns associated with passive models
S30 N Dual Subwoofer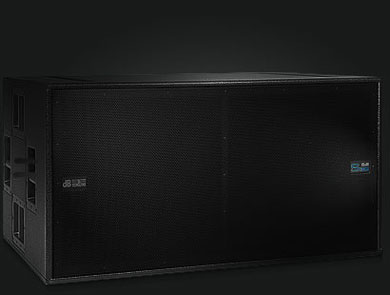 Variable crossover frequencies

Precise limiter functions

On board delay for perfect time alignment

Preset for configuring cardioid systems

Settings accesible via a rotary encoder

X-over out

DVA Network port
Please see the recommended packages below. These are for informative purposes only and can be tailored to your specific needs. All packages include 2 x DRK20 flying frames, an DVA Network control box and set of audio, control and power cables.
Package
DVA Ground stack S
DVA Ground stack L
DVA Flown L
DVA Flown XL
DVA Flown XXL
Total Power
12kW RMS
17kW Max
21kW RMS
30kW Max
24kW RMS
34kW Max
36kW RMS
51kW Max
84kW RMS
120kW Max
Capacity
up to 500
up to 1000
up to 2,000
up to 4,000
up to 15,000
Equipment
included
4 x T12
2 x S30N
6 x T12
3 x S30N
8 x T12
4 x S30N
2 x Speaker towers
12 x T12
6 x S30N
2 x Speaker towers
24 x T12
16 x S30N
Price
£349
£499
£799
£1099
PLEASE CALL
The above packages can be hired separately, or for larger events, multiple could be used. This is not an extensive list of our hire stock, any sized event can be catered for. All prices are based on a dry hire for 24 hours, subject to availability. E&OE.
For more information or to discuss your specific requirements do not hesitate to contact us on 0161 238 8727 ext 2 or email us at info@soundbasesolutions.com.